iLipo Laser Machine by Chromogenex: One of the most improved and affordable machines
Chromogenex has been long around as a company. Their lipo laser machines have also been around for a very long time. They used to make one of the earliest (and most powerful) first generation machines. With time, they have moved forward.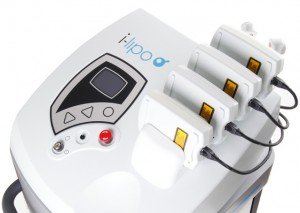 The modern iLipo machines are second generation, the wavelength being a powerful 660 nm - 650 nm. It comes with four laser pads, with 36 laser diodes. The machines generate a high 38-40 milliwatts per laser diode, which leads to a total power of around 1.3 watts. The 4 pads can be operated in parallel, making the lipo removal process fast and parallel.
The cooling system of iLipo lasers being modern, it can take multiple back-to-back sessions. The power and the capability to take multiple successive sessions makes it a favorite among clinics. The cooling system involves an air-cooling infrastructure, and is robust. The machine includes 5A ceramic timed fuses.
The typical operating environment is 10˚C-30˚C. The machines weigh around 9.1 KGs. It can powered by a 100-110 volt power line. The machine is just about the right size, neither too big nor too small, 32cm x 46cm x 44cm (not including any stand).
These machines are made in UK, hence the quality and build of the machines stand at high levels.
Price
Before discounts: $48,500
After discounts: Contact us (+1-888-547-5296)
I usually have the best prices in the market, though I am not allowed to advertise the prices online. To find the prices, call me up at +1-888-547-5296. It will take you just a minute but will probably save you a lot of money.
---