The NLAL Lipo Laser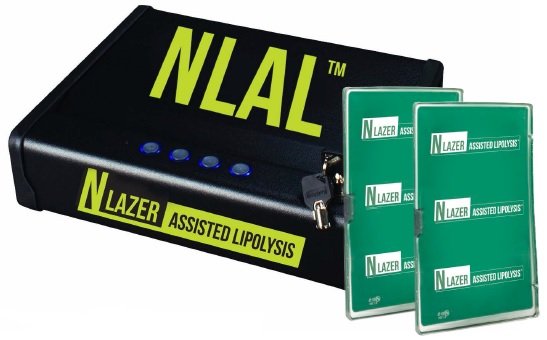 NLAL (NLazer Assisted Lipolysis) is a rather unique machine: rather than being owned, designed and manufactured by traditional companies, these are owned, designed and supervised by a doctor (Dr. Sasson E. Moulavi), who is an MD by qualification, and practises in Florida on weight management and epiderama. As this was made by a doctor who kept the patients' benefits as a priority, the machine ended up by being by far the most affordable Lipo Laser in today's market, at around $11,000. Anything with similar capabilities but made by traditional manufacturers would cost at least twice that amount. It's incredible!
Not surprisingly at all, a few things are obvious about this machine, as this machine was created by doctor who takes active interest in keeping the technology at the leading edge. (a) This has been finding a lot of uptake among other doctors working on non-surgical lipolysis and weight management. (b) Amng traditional buyers of lipo laser machines, this is surely becoming one of the favorites, as the bang for the buck on this machine is almost ridiculously good.
And yet, these machines are not sold via any sales person or sales company or retailer, as Dr. Moulavi makes sure that these machines are marketed only to licensed health professionals and only a few other health-conscious individuals that he personally deems to understand the area well enough. (Thankfully, my team understands the area well enough in his opinion, though I literally had to go through a quiz to prove this to him. I feel delighted about that.)
Now to the machine. NLAL is one of the strongest machines you would see anywhere at this price. It is stronger than most of the machines priced 2x-3x times higher. It burns 300-500 calories per session of treatment (many machines priced 5x times higher manage to burn less than half of that in a session). The machine is of the third generation, and the sessions are fast. Hence, clinics with high traffic would like the NLAL lipo laser machine.
NLAL has an independent treatment head system that is water resistant and protected. It is also the only completely portable unit of its kind. The technology for this is a patent-pending one.
In fact, the design has been made so smart and the comfort factor is so high that it is the only fat reducing system till date that one can wear while exercising! And being portable, it can be easily moved from room to room and treadmill to treadmill.
The machine has a great heat management system. The downtime for the NLAL is zero. Because of the low price, great technology, quick effectiveness and the backing up for every single thing of the machine by a medical professional that is as true as I have ever come across, I and my team really like this machine.
Price
Before discounts: $11,000
After discounts: Contact us (+1-888-547-5296)
I suggest you take the quiz here and I shall help you pick your most suitable model based upon your answers, the quiz is meant for both patients and clinics.