Award-Winning Machines from VibraTrim
One of the best manufacturers I have come across is VibraTrim, when it comes to health maintenance type of machines. Their VT-500 and VT-400 models are easily among the very best that we have seen around, and those come for a surprisingly inexpensive price tag given what they provide. It is not a surprise that they have won so many independent review board awards, such as the VT-400 winning the 2011 Editors' Choice Award from Review Board (three times in a row), one of the very few nationally recognized independent review bodies.
Spiral vibration technology used by VibraTrim
As I have mentioned in many places within KnockYourHealth Vibrations, spiral vibration is one of the technologies that go well in a lot of health conditions. For quick recap of the reader, the spiral vibration technology is a hybrid derivation of two fundamental types of whole body vibration technologies: oscillating vibration and pivotal vibration. When the Russians had first invented whole body vibration as the driving exercise system for its cosmonauts, it was oscillating vibration that they had discovered. And while oscillating vibration is the oldest form of whole body vibration (WBV), it remains as one of the best forms of WBV till date. In the oscillating motion, the body goes like see-saw teeter-totter.
The other type of fundamental vibration that constitutes spiral motion is the pivotal vibration. This is the side-by-side movement of the body. So together, oscillating and pivotal vibration movements, form spiral vibration. This makes the body move like the digit 8 (eight) at motion. Because of the way that a human body is built, this motion is fundamentally aligned to the exercise needs of the body. Vibra Trim makes spiral vibration machines (except for the VT 202 model - which is out of circulation now, all the other models they give are spiral vibration machines; VT 202, when it existed, user to be an oscillating vibration machine). It is far from the only one, and there are a couple others machines I like that use spiral vibration, such as some VMax machines and Euro Body Shapers. However, there's another reason that Vibra Trim is one of my top favorites. And that is, their incredible customer support and the way they back up their warranties.
Customer support and incredible warranty
The real strength of Vibra Trim over a lot of its competitors, that make machines of comparable quality, is their customer support and the way they honor their warranties. The way that Vibra Trim support their customers and back up their warranties is among the top few. We've been blown away by the experience that our customers have had with Vibra Trim. No, they are not perfect. Nobody on earth is. Just like any other company on earth, their machines do face issues. But, unlike almost any other company (except just a couple more), they literally don't ask questions. What do they do, then?
If a Vibra Trim vibration machine is faced with any issue, they don't bother to fix the machine. They don't send a technician to your place or need you to carry/send the machine to some service center. Rather, they would simply change the machine - they will get the machine back from you and send across a brand new vibration machine of the same model to you. As you could imagine by this, a Vibra Trim machine with a problem is practically an exception (but these rare exceptions do happen, as it does with all other companies) - otherwise, this level of honoring promised warranties would not be financially viable for the vibration machine company.
Vibra Trim machines are fully warranted by the manufacturer for 3 years. So in other words, if anything does go wrong (unlikely) in the first three years, the company will fully warrant the machine. And as mentioned earlier, Vibra Trim is the company when it comes to honoring warranties. In addition to this, the customer support is prompt and efficient, which makes it a pleasure to deal with the VibraTrim company.
Money-back guarantee for initial period after purchase: To add up to the already-great package, VibraTrim offers a 90-day full money back guarantee on purchase of any of their machines. In other words, if you buy a Vibra Trim machine, you can return it back to them within 90 days of the purchase for any reason, and they will refund you the entire money that you had purchased the machine for.
Vibration motors: Vibra Trim uses dual, DC brushless motors
VibraTrim machines use brushless DC motors. And except the VT 202 (now no more), all the other Vibra Trim machines use dual motors. This includes the VT 500, VT 400 and VT Mini machines. The combination of choice is interesting, and powerful. Let's quickly explain why this is a motor type I recommend.
First, why is dual motor a good option? If you notice, the majority of the machines that Vibra Trim produces are spiral vibration machines - a combination of oscillating and pivotal vibrations. Rather than attempting to create one complex motion with one motor, they break it up into two simple motors providing basic oscillating and pivotal movements (one type of movement per motor). And they make sure that the motors are well-positioned inside the machine body, so that the two kinds of vibrating motions can mix and match well, to provide dual vibration. VT 202 is the only exception, that uses a single oscillating vibration motor.
Next, why are brushless DC motors good options? DC motors are helpful because they will not create electro-magnetic fields (EMF). A lot of people are sensitive to EMF, and AC motors tend to generate EMF. This makes the people uncomfortable with EMF uneasy. EMF is not harmful for the human body; however, one would use vibration machines for being comfortable rather than uncomfortable. Hence, DC motors are recommended above AC motors, in our opinion. Also, a brushless motor is more recommended compared to a brush motor. This is because, the brush does not practically impact the quality of vibrations given by the machine; however, a brush motor would tend to wear and tear faster than the brushless motor. Thus, a dual DC brushless motor is the most recommendable option for whole body vibration exercise machines. Vibra Trim uses exactly this.
---
Vibra Trim 500



Vibra Trim 500
$2,595



Vibra Trim 400



Vibra Trim 400
$2,100



Vibra Trim Mini



Vibra Trim Mini
$1,295


---
Overview of Models
The Vibra Trim group has innovated beyond their VT-100. Currently, they sell three different models. All of them generate spiral vibrations. The spiral machines are VT-500, VT-400 and VT-mini. The VT-Mini is a portable machine. Their VT-400 has been a national award winner from third party independent reviews for many years in a row. In 2011, Vibra Trim was declared as the winner of the Editor's Choice Award by Review Board, which is one of the very few prestigious independent review bodies recognized nationally in the USA.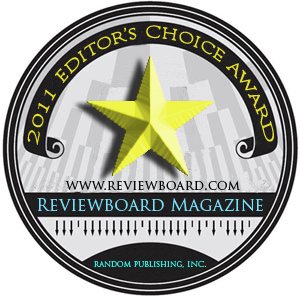 Motivated by the success of VT-400, Vibra Trim made innovations to the existing model and launched the new powerful VT-500, at only a few hundred dollars higher than VT-400. The VT-500 is a marvel. More discussions about it later. The other vibration machines manufactured by Vibra Trim include the portable model - the VT Mini. The VT-Mini is one of the best portable machines that are available in the market today. VT-202, though, was its precursor, and was a very ordinary machine that I would not suggest buying unless you have a strong reason to (feel welcome to call me or my partner directly at if you want to discuss). Overall, the Vibra Trim group has a good all-round set of machines.
The VT-500 model
VT-500 is the most powerful vibration machine in the Vibra Trim stable. As described earlier, it uses a DC dual brushless motor. The oscillating motor is a mammoth 1,00 watt one. This is stronger than almost all the other machines in its category. The pivotal motor is only 500 watts, but the pivotal motors tend to be (often much) weaker for all the spiral vibration machines. And just like the 1,000 watt oscillating motor, the 500 watt pivotal motor is also a commercial grade one. Also, the motor alignments are well-done. The VT-500, and the other VT machines, for that matter, are never victims of the amplitude lag phenomenon. By the way, one can stop one motor and just do exercises with the other, if they desire so. Thus a VT-500 is essentially an oscillating, a pivotal and a spiral machine, all packed into one (this also goes to VT-400, VT-Mini and a few other vibration machines from other brand manufacturers).
The weight capacity of VT-500 is 440 lbs. The good part is that, this is a true 440 lbs specification, and can practically carry the specified weight without getting bogged down (you would be surprised to learn how many machines do get bogged down). 440 lbs is high. To put in perspective, it is higher than many sonic machines also. It is much higher than what you would need, so you can (normally) easily climb the machine with heavy dumbbells and enjoy a fully powered exercise session. The platform size is 26"x30", which is large enough to accommodate these exercises even if you choose to do with your legs spread wide apart (to get heavier exercises).
The speed control of Vibra Trim VT-500 machines are based on dials. The machines come accompanied with a 75-minute DVD that provides exercise guidelines for users. Exercise straps are provided, that you can use for the upper body. The units ship with a 84 page user manual having detailed exercise instructions. 60 different speeds are built in, and there's a large wall chart that accompanies the machines explaining the different muscles one would move and different impacts that each exercise has on the body. They have 3 full programs built in the core, and an additional 6 slots for you to provide your favorite vibration programs. In summary, it is a great motorized spiral vibration machine at the price zone of $2500-odd.
VT-500 features

Oscillating, pivotal and spiral vibrations.
Power: Max 2 HP.
Frequency: 5-22 Hz Oscillation, 20-50 Hz Spiral, 5-60Hz Dual.
Amplitude: 11mm Oscillation, 1.5 to 2.5mm Spiral, 1 to 11mm Dual
G-Force: Upto 17G
Vibration speed range: Oscillation @ 60 levels, Spiral @ 60 levels, Dual @ 60 levels
Assembly dimensions (W x D x H): 27" by 33" by 58"
User weight capability: 200 kgs (440 lbs)
The machine comes with dual brushless DC motors. The oscillating motor is 1,000 watts and the pivotal motor is 500 watts. The total power it generates is over and beyond what you would probably ever require.
The machine comes with 60 different speeds built in. Along with the vibration motions and speeds one can generate, this combines to a total of 420 inbuilt options.
Vibra Trim VT-500 is enriched with multiple inbuilt programs and controls. There is a manual program, that will let you control all the vibration directions separately or together, whichever you need. And then, there are 3 core programs built in from the factory, and 6 more programs that you can add based upon your own choices.
A 84-page detailed instruction manual with detailed usage guide, and a 75-minute exercise DVD providing exercise guidelines.
A large wall-chart, to help you understand the correlation of the exercises you take and the muscles that it moves, in form of an exercise chart.
Vibration platform: 26 inches by 30 inches.
The VT-400 model
VT-400 is one of our long-standing favorite machines. As mentioned earlier, this machine also uses spiral vibrations. VT-400 has been the award-winning machine for Vibra Trim over multiple years, until they innovated and moved to VT-500. Similar to the VT-500, the VT-400 also uses a dual DC brushless motor to provide the spiral vibrations. This motor is beneficial for the same reasons explained earlier (as in VT-500). The major difference in the motors is that, unlike the VT-500 which uses a 1,000 watt primary oscillating vibration motor, the VT-400 uses a 500 watt vibration motor. The pivotal motor uses is powered at 300 watts. Thus, the overall vibrations in VT-400 are a bit less strong compared to VT-500, but still enough for most needs. The weight capacity for VT-400 is 380 lbs (440 lbs in case of VT-500). Even with the 100 lbs thumb rules that we generally follow (that, till 100 lbs less than the specifications the machine will be rock-solid, so for VT-400 this becomes 380 lbs - 100 lbs = 280 lbs), you would normally get enough leeway to use dumbbells and exercise actively, while standing on the machine. By the way, as mentioned for VT-500, the VT-400 also does not slow down at 280 lbs, it goes close to the specified mark before showing any sign of getting bogged down.
The platform, also, is a tad smaller at 24"x30", but large compared to a lot of the other best vibration machines. This smaller platform compensates for the lesser energy that the VT-400 motor generates, thereby ensuring that the quality of vibrations remain good. As expected, the EMf is a lot lesser here, and the machines are very quiet. Like VT-500, the VT-400 also is equipped with 84 page instruction manual, a DVD slot, 3 preset programs and 6additionnal slots for users to fit in their favorite and a 75-minute exercise guidelines along with a wall-chart. Interestingly, VT machines take around 10 easy screws to fit and get working. The warranties are the same as any other VT machine.
VT-400 features

Oscillating, pivotal and spiral vibrations.
Power: Max 2 HP.
Dual DC brushless motors - 500 watts and 300 watts.
Frequency: 6Hz to 18Hz Oscillation, 20 to 42Hz Spiral, 20Hz to 50Hz Dual
Amplitude: 10mm Oscillation, 1 to 2mm Spiral, 1 to 10mm Dual
Vibration speed range: Oscillation @ 60 levels, Spiral @ 60 levels, Dual @ 60 levels
Platform dimensions (W x D): 27" X 20"
Assembly dimensions (W x D x H): 27" X 23" X 53"
User weight capability: 170 kgs (380 lbs)
Programs: A manual program that you control both the oscillating, orbital either together or independently.
3 preset programs controls both vibration and changes speeds and time span. The user can set 6 more programs of their own choice, and store and use these on the machine. One can specify one or both vibration modes, for the time length that they want it to be active for (up to 20 minutes), and the rate of increase of the frequency with time as your body warms up with the exercises (up to 12 steps).
A 84-page detailed instruction manual with detailed usage guide, and a 75-minute exercise DVD providing exercise guidelines.
Vibration platform: 24 inches by 30 inches.
Only 10 screws to assemble.
The VT-Mini dual-motor portable model
Input voltage: 110 Volt 60Hz AC
Maximum power: 3 HP
Dual DC brushless motors - respectively of 1,000 watts and 500 watts
Speed settings: 60 oscillation, 60 pivotal, 360 dual spiral
Dual motors drive triangular (spiral) vibrations - oscillating, pivotal and the combined spiral (dual)
Frequency: 5-14 Hz oscillating, 15-40 mm pivotal, 25-50 mm spiral (dual)
Amplitude: 0-10mm oscillating, 1-2 mm pivotal, 1-10 mm spiral (dual)
User weight: 300 lb
Platform size: Large. Plate Size: 20.5" x 13.5". Overall Size: 24" Wide x 19" Deep x 8" Tall
Upgraded steel frame, many other competitors of this brand go for only 180 to 200 pounds max
Net weight: 46 lbs
Gross weight: 51 lbs for shipping
Arm Straps: Great for upper body workouts Leveling legs on the bottom make it easy to have it perfectly balanced to work on any floor, with 1 year full warranty
The VT-202 single-motor portable model (EDIT: now sunset, no more available, thank goodness
I am not a fan of this machine by any stretch of imagination. Nothing wrong with the machine, warranties or customer service. Just that, given so many much-better options at slightly higher prices, and the fact that this is an oscillating vibration machine (missing out the pivotal, and thereby missing out the spiral vibrations), I don't see much of a point to go for a VibraTrim VT-202. At the same time, if you plan to go for an oscillating portable vibration machine, VT-202 is a perfectly good choice. In fact, given the customer service and warranty honoring trend that Vibra Trim gives, I would suggest going for this, under that circumstance.
---
Vibra Trim 500



Vibra Trim 500
$2,595



Vibra Trim 400



Vibra Trim 400
$2,100



Vibra Trim Mini



Vibra Trim Mini
$1,295


---
For questions or to buy at the best possible prices, call: +1-888-228-4387. We have wonderful discount prices that we are not allowed to show online.